PRODUCT DETAILS
Activity Tracking: Built into the watch
Functions: Heart Rate Monitor/Pedometer/Sedentary Reminder/Sleeping Monitor/Remote Camera/Remote Notifications/Call Reminder/Anti-lost/Wake-Up Gesture/Alarm/Stopwatch/Calories
Notifications: Text/Call/Alarm Clock/Social Media
Compatibility: Android™ Devices 4.4 and above, IOS 7.1 and above.
Connectivity: Bluetooth® 4.0
App: VeryFit for heart rate
Waterproof: IP67, not recommended to use during swimming
Delivery 2 weeks. Charging about 2 hours. Worked 22 days without recharging (excellent indicator). I use it as a clock. I bought for $11.
Doesn't work very well. Not all steps are registered. Get a maximum of 7000 steps also on days when I walk a lot
Well packed. Delivered quickly. Fits my narrow wrist. Unfortunately counts he after 5 days no steps more..
Diggro ID115HR Smart Bracelet Bluetooth 4.0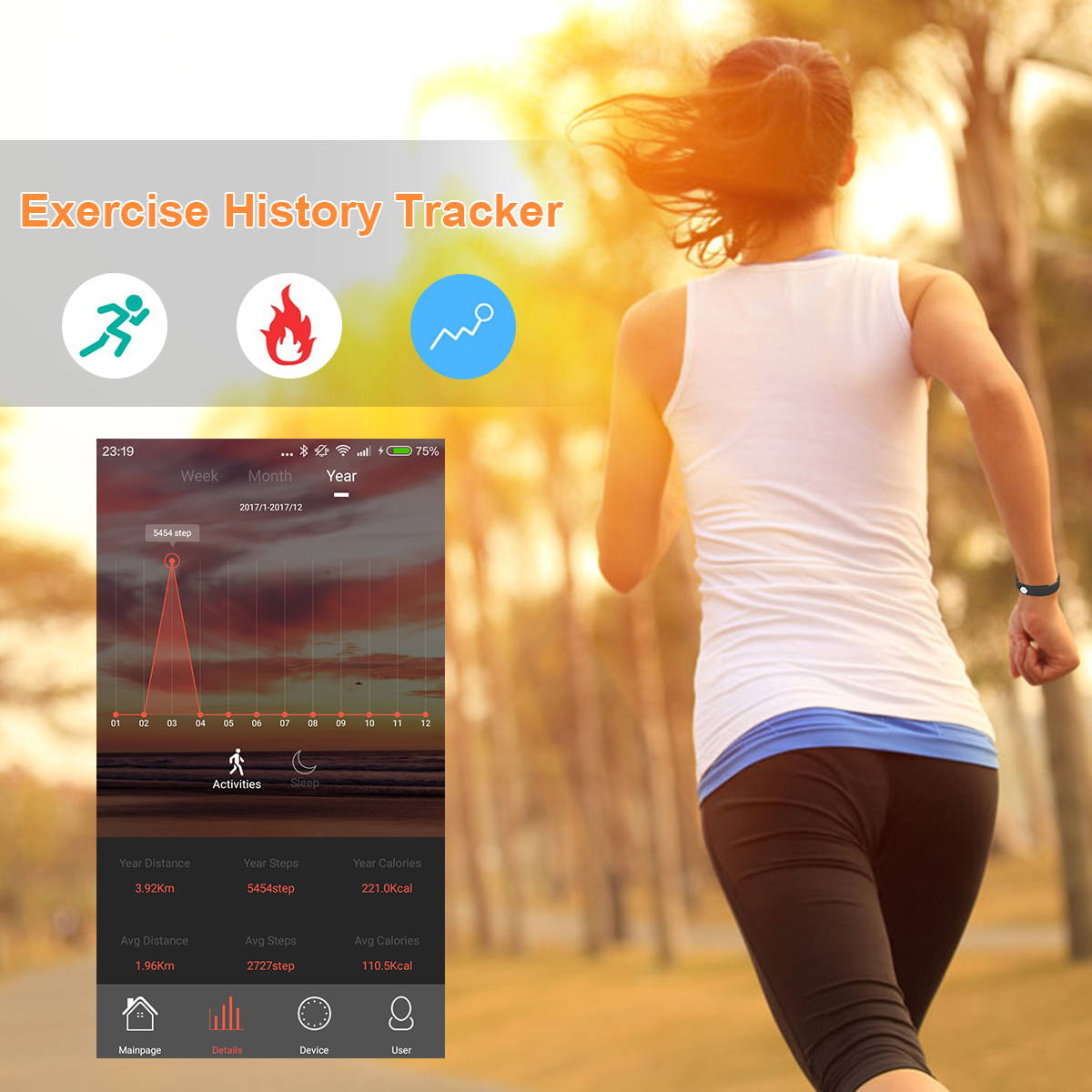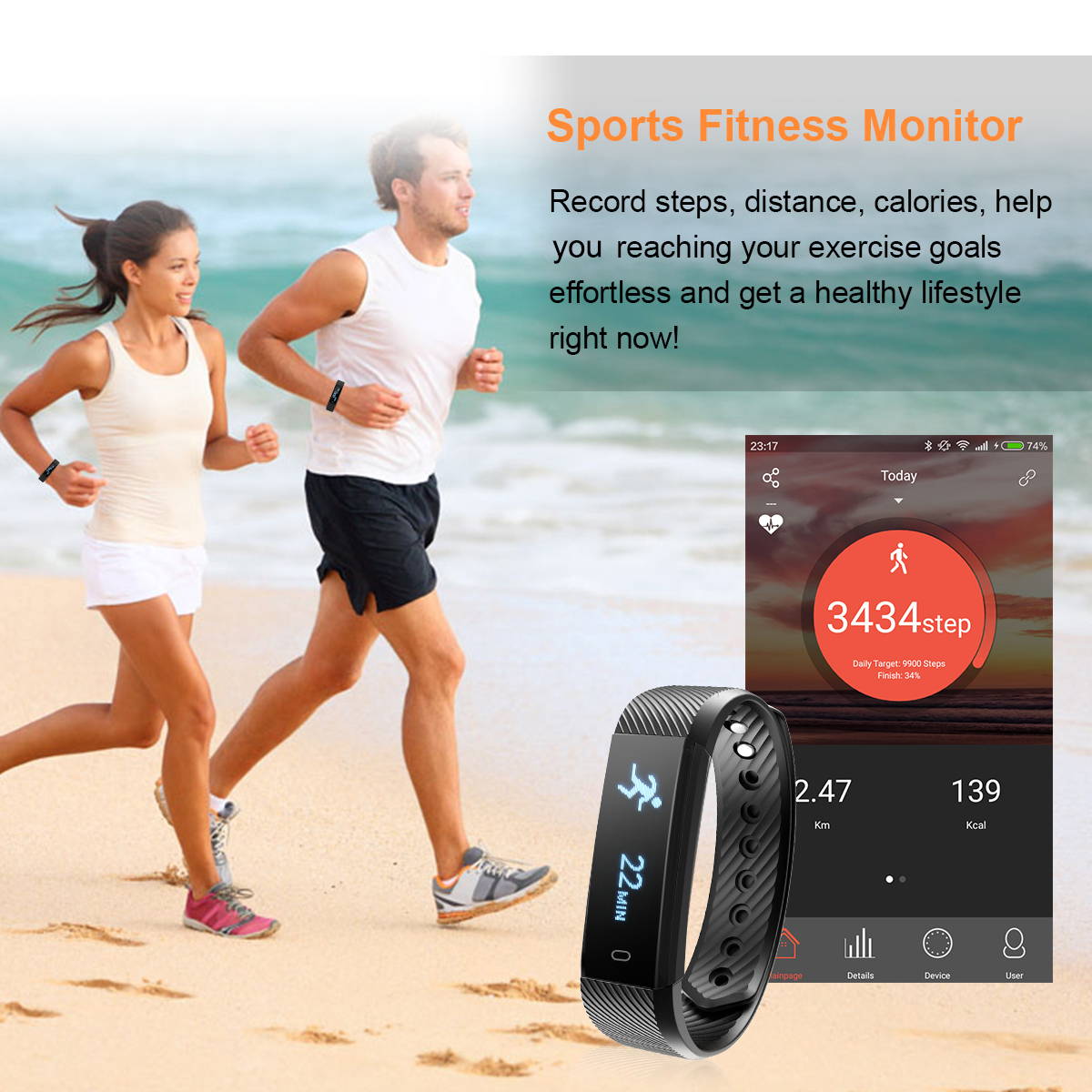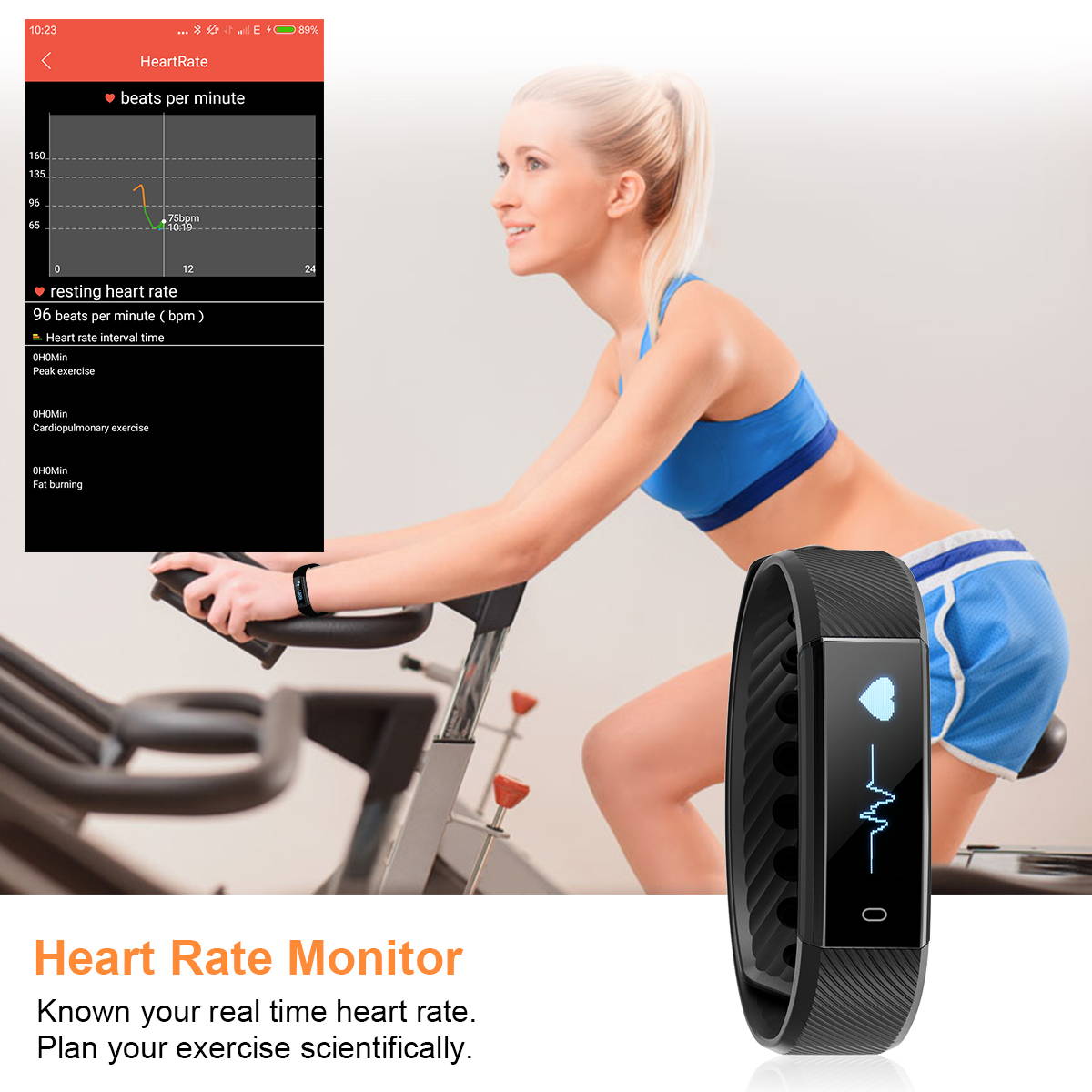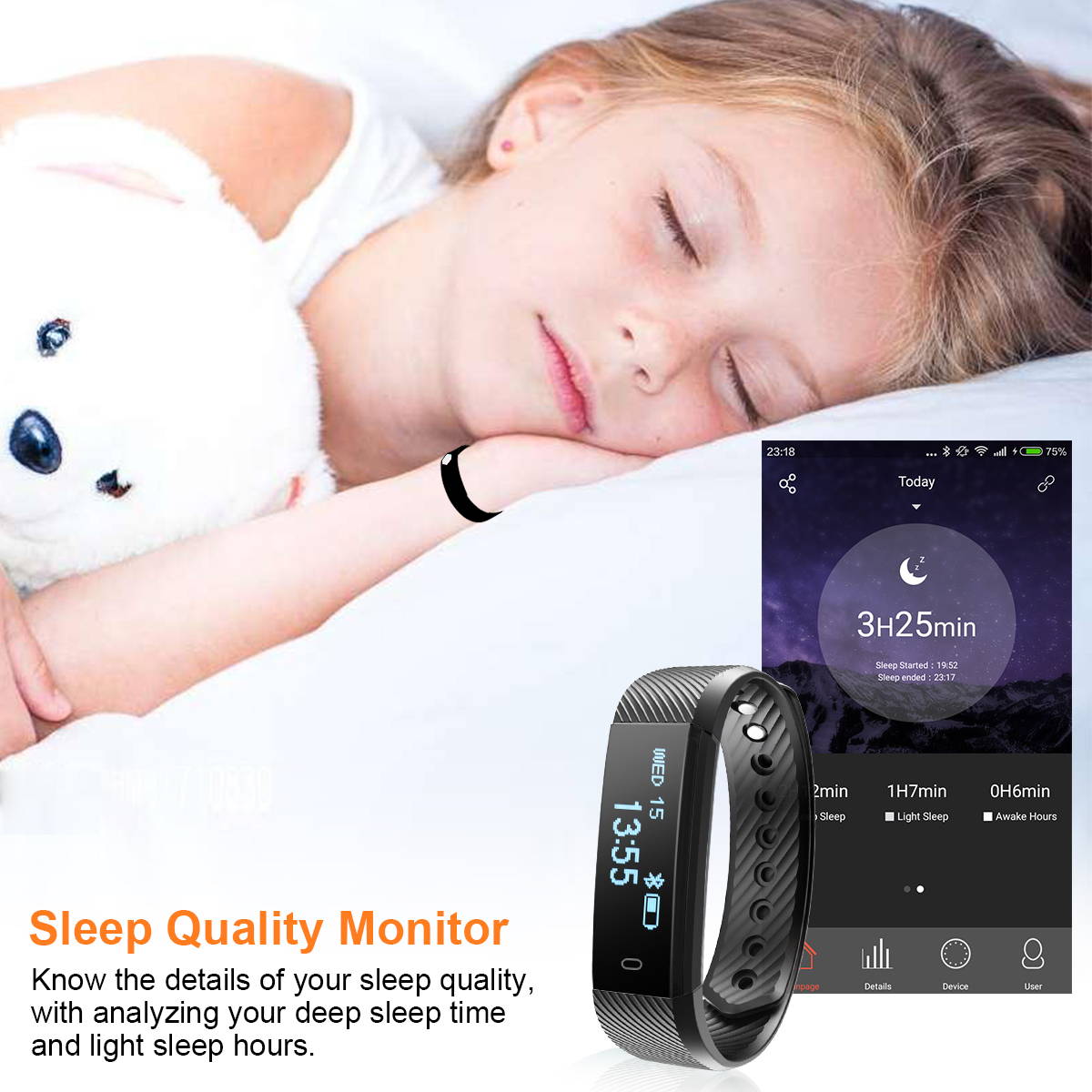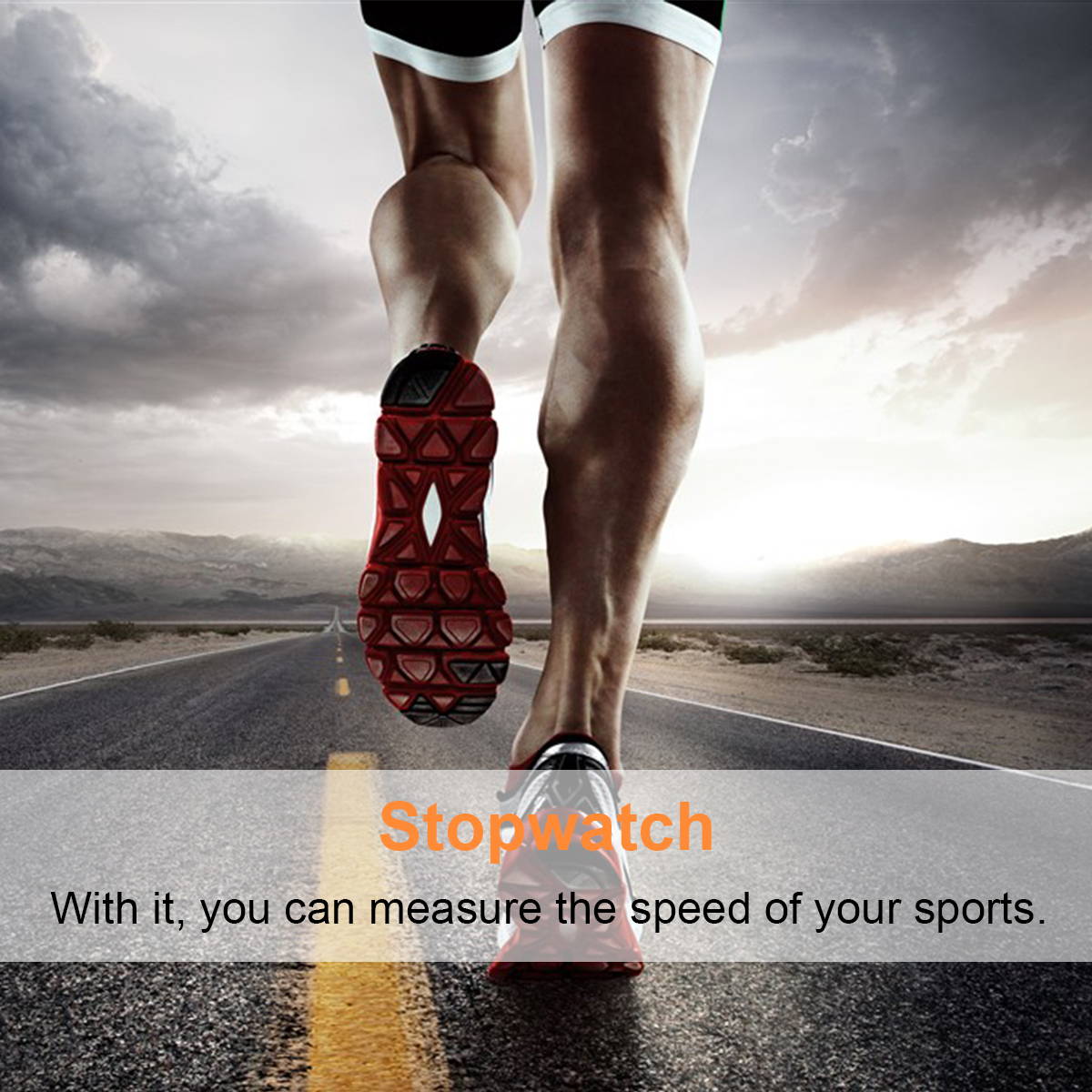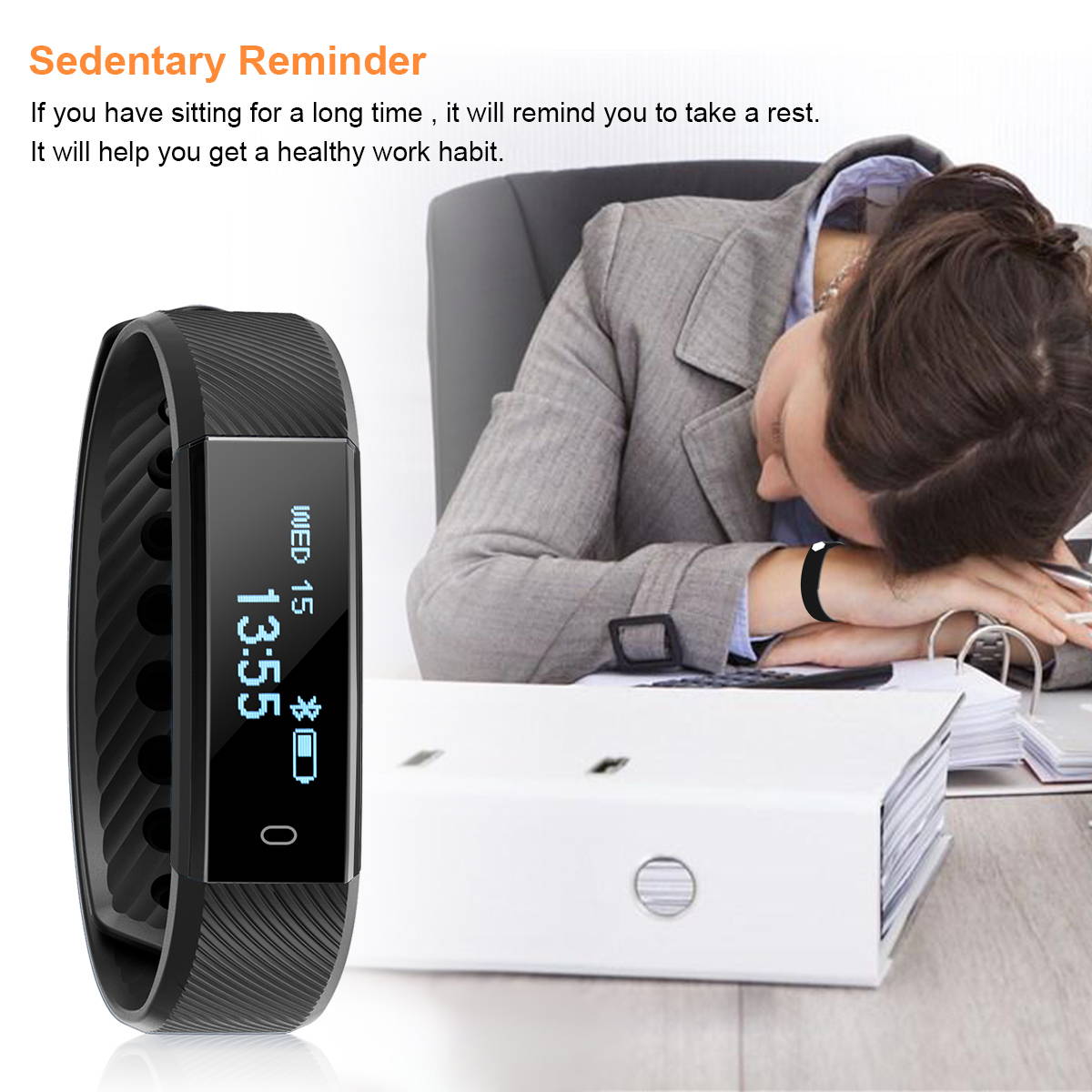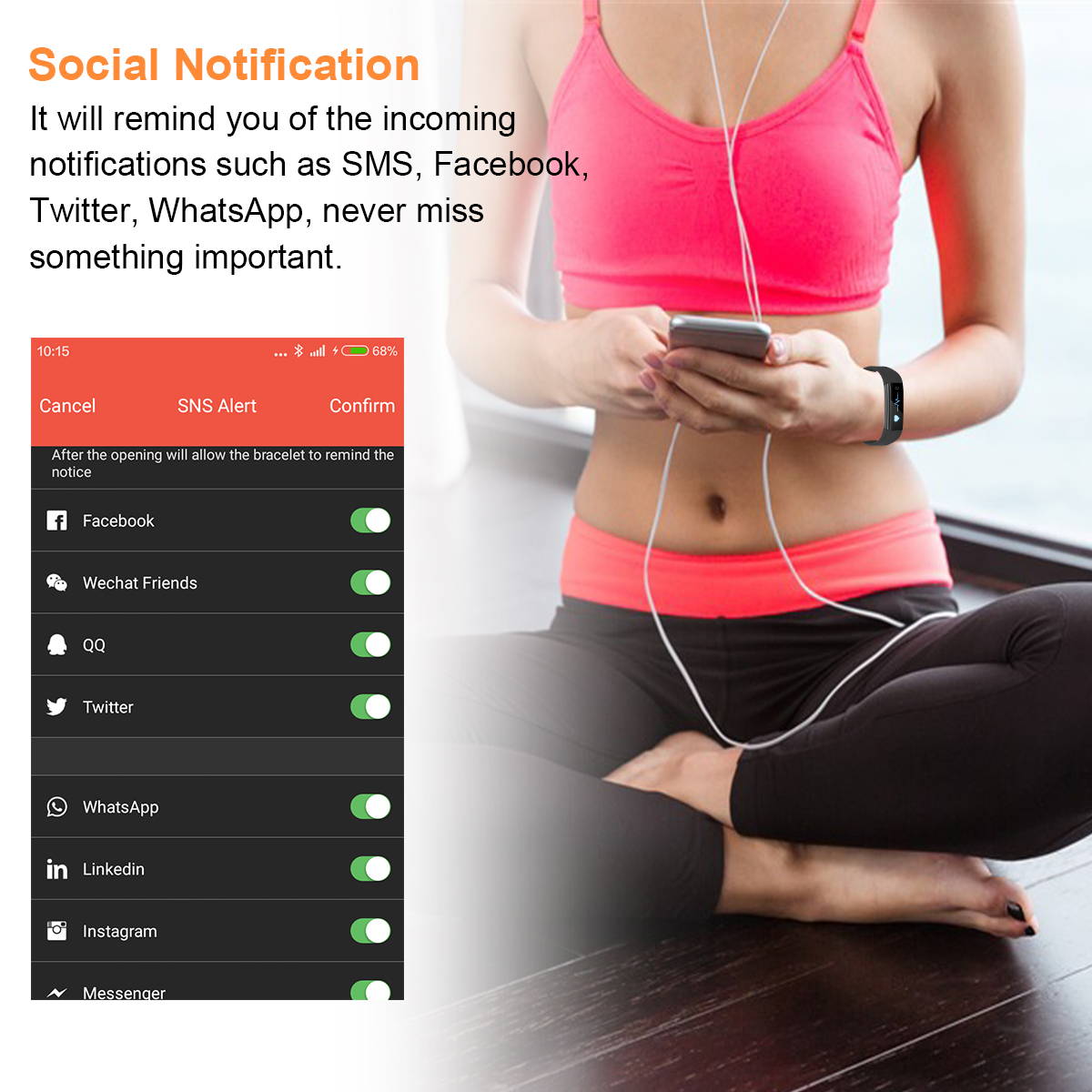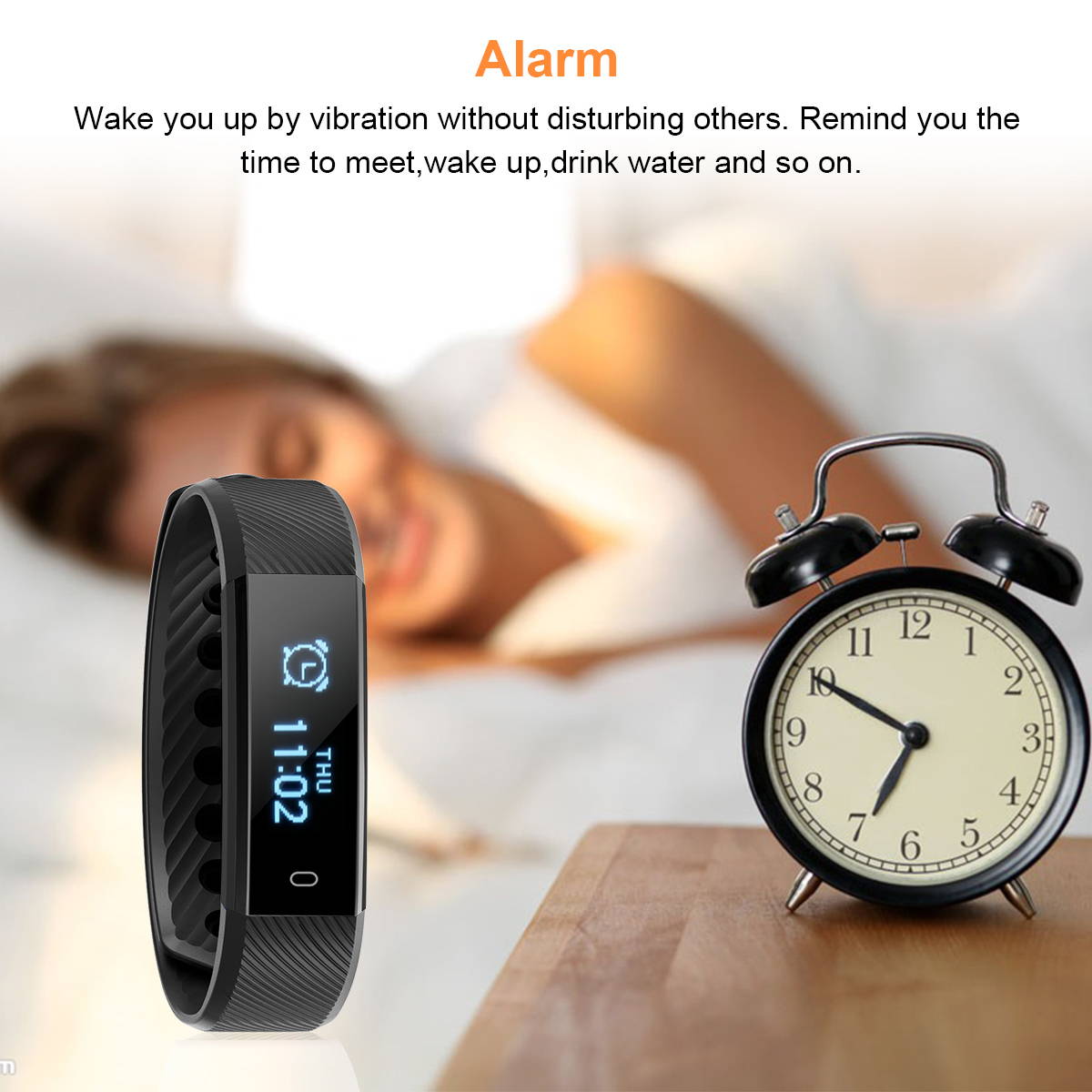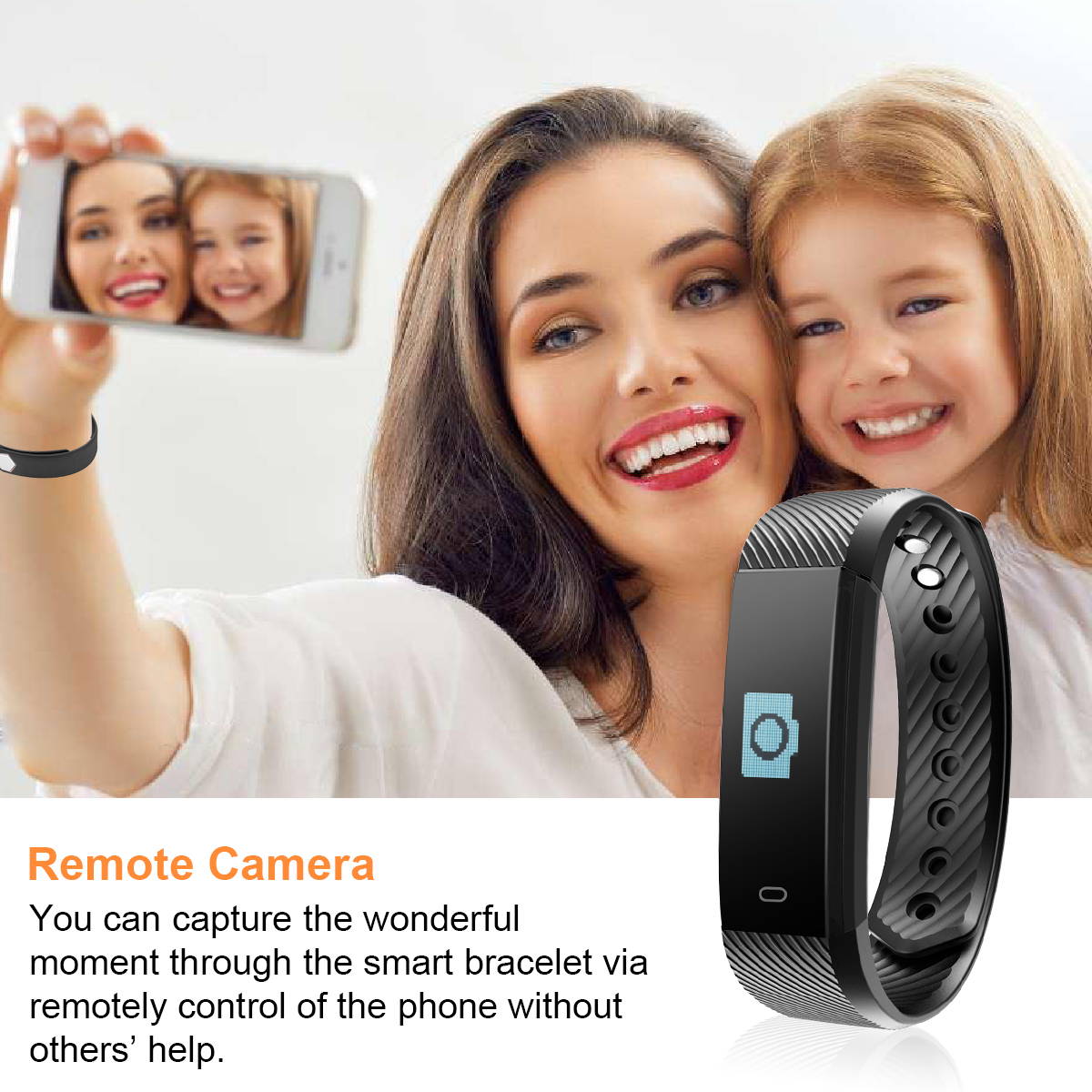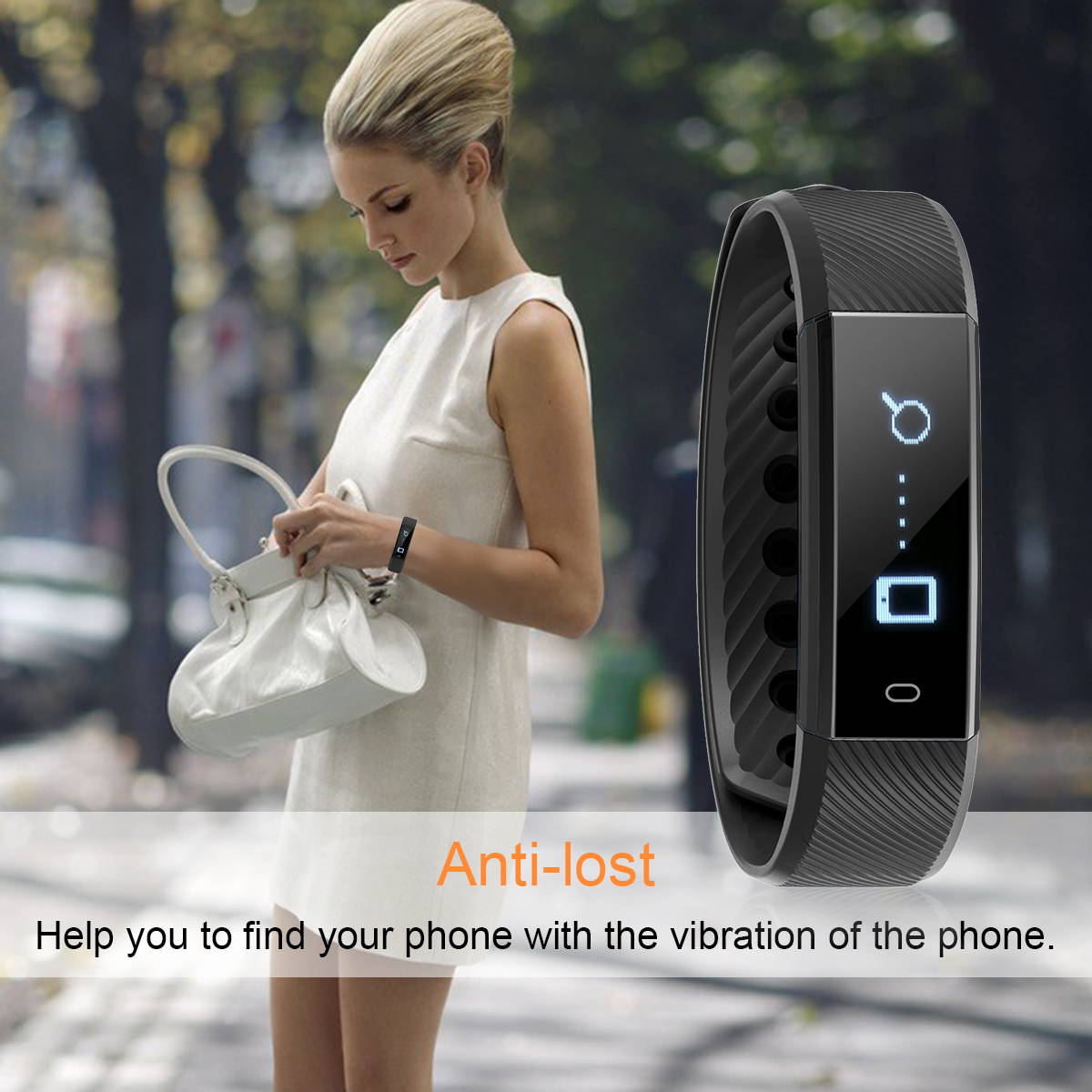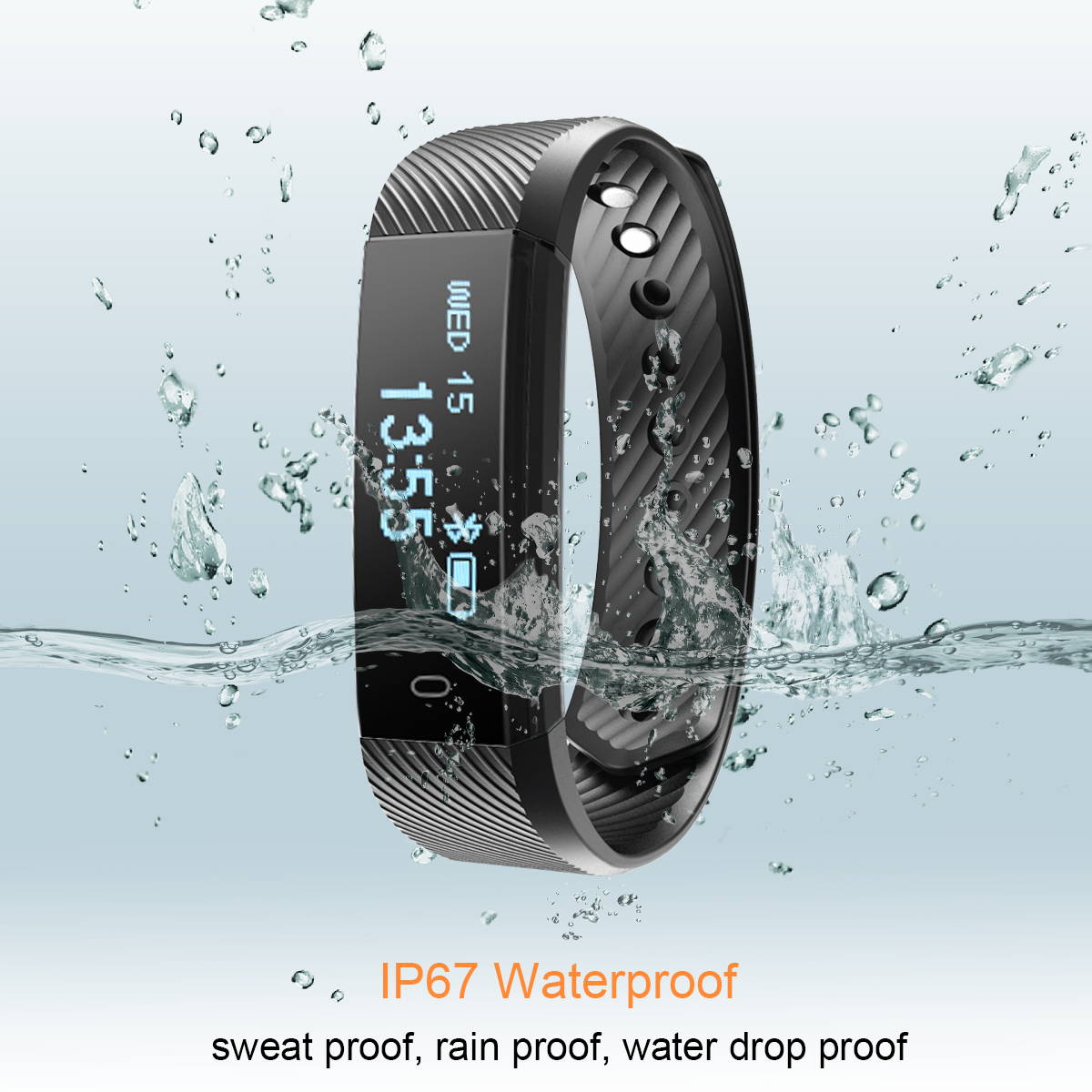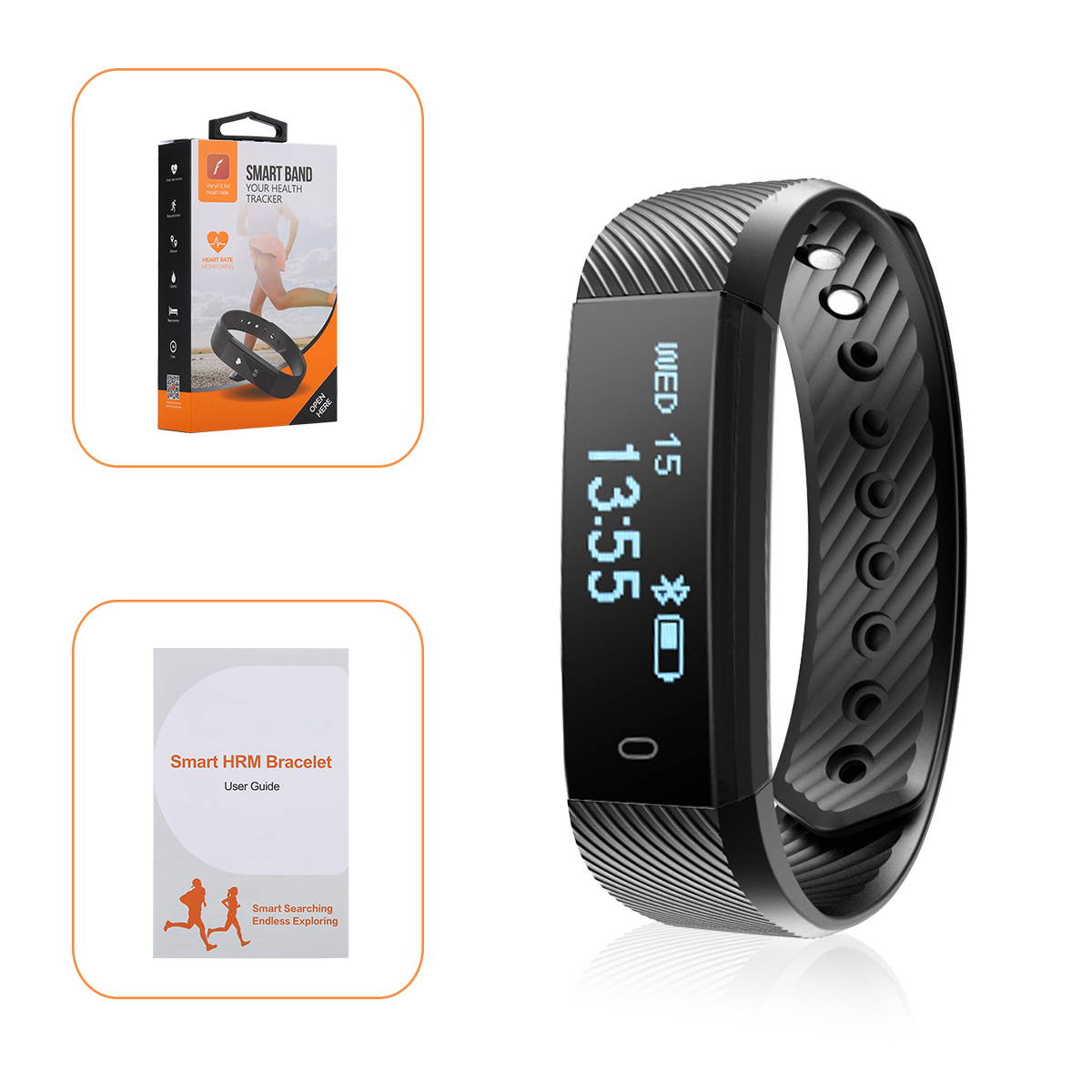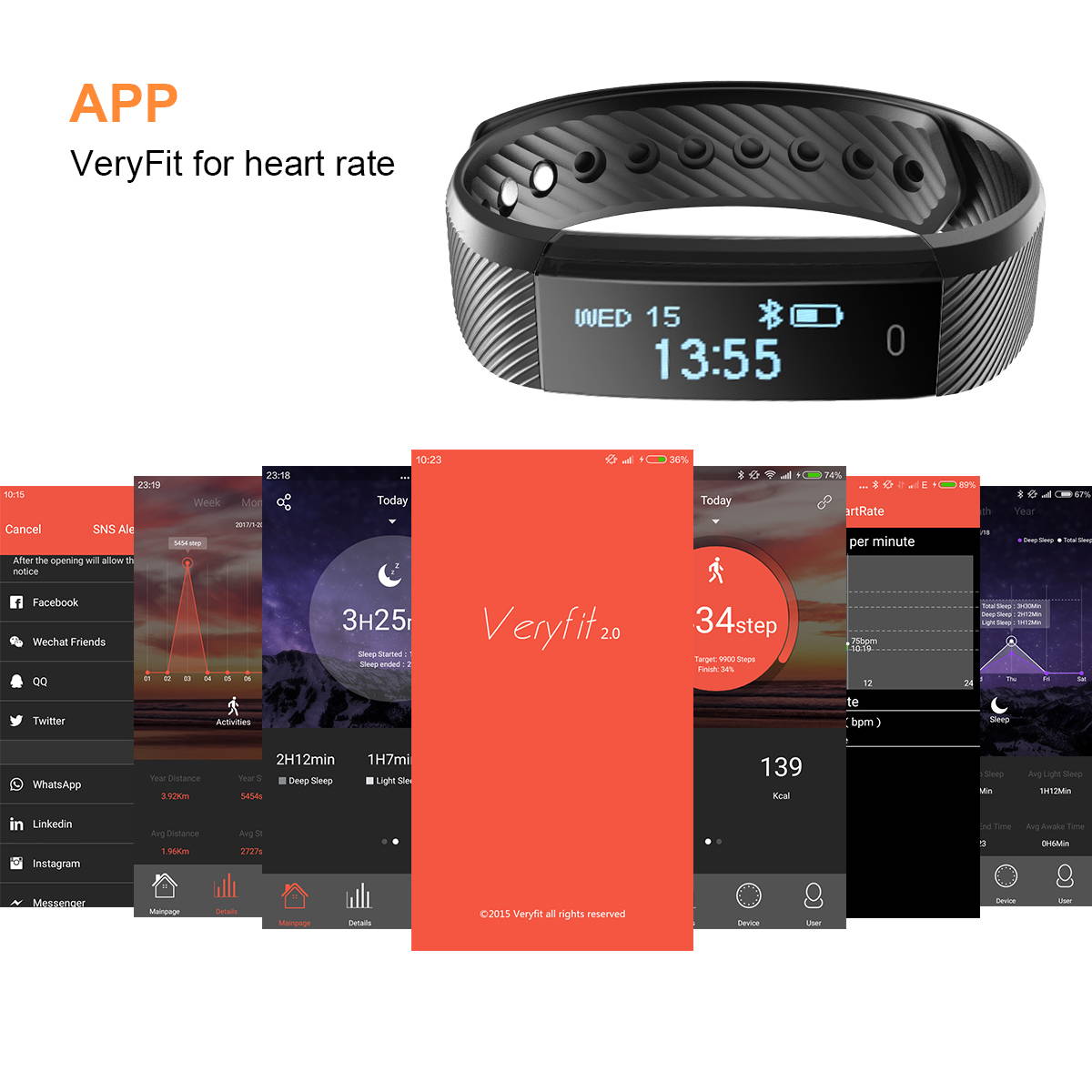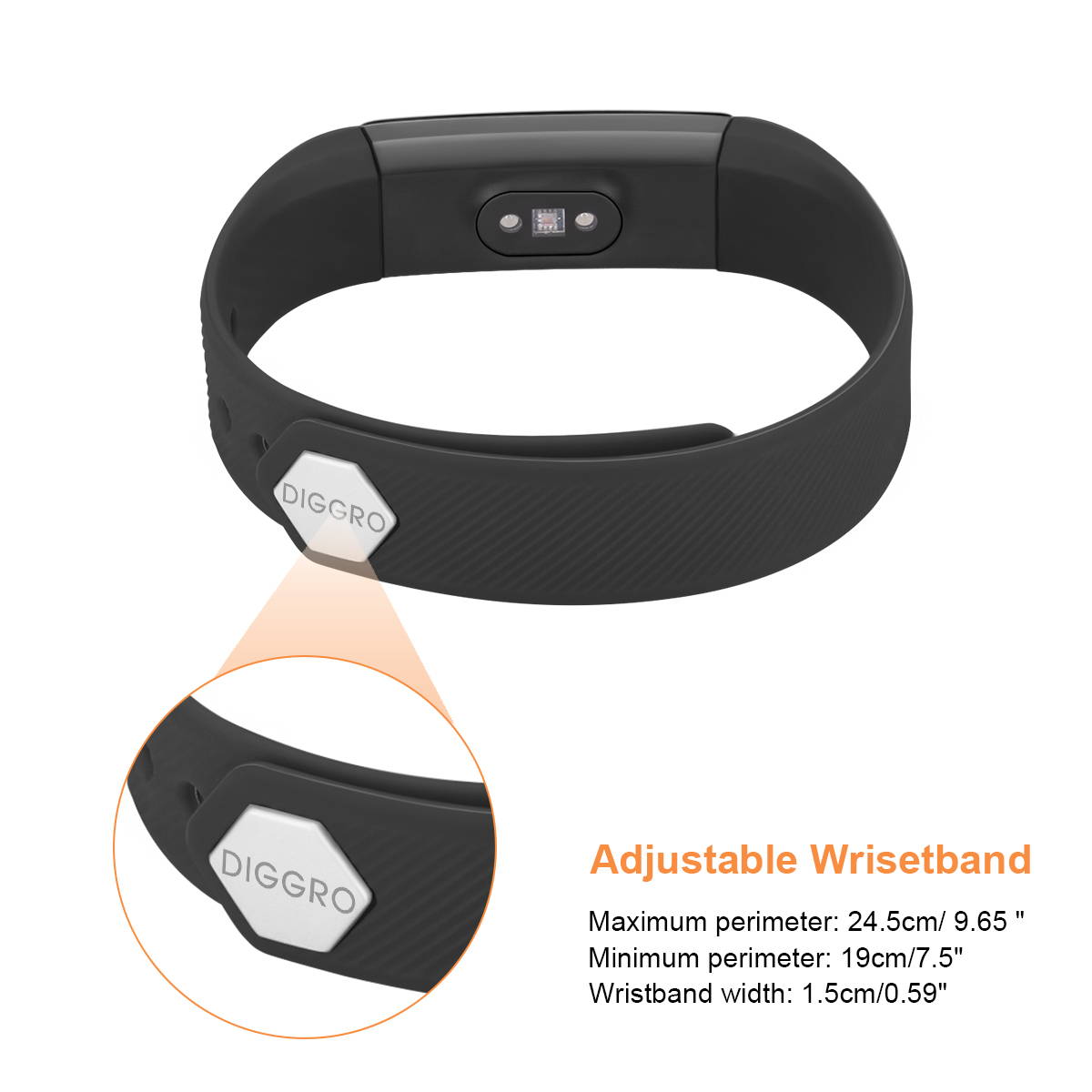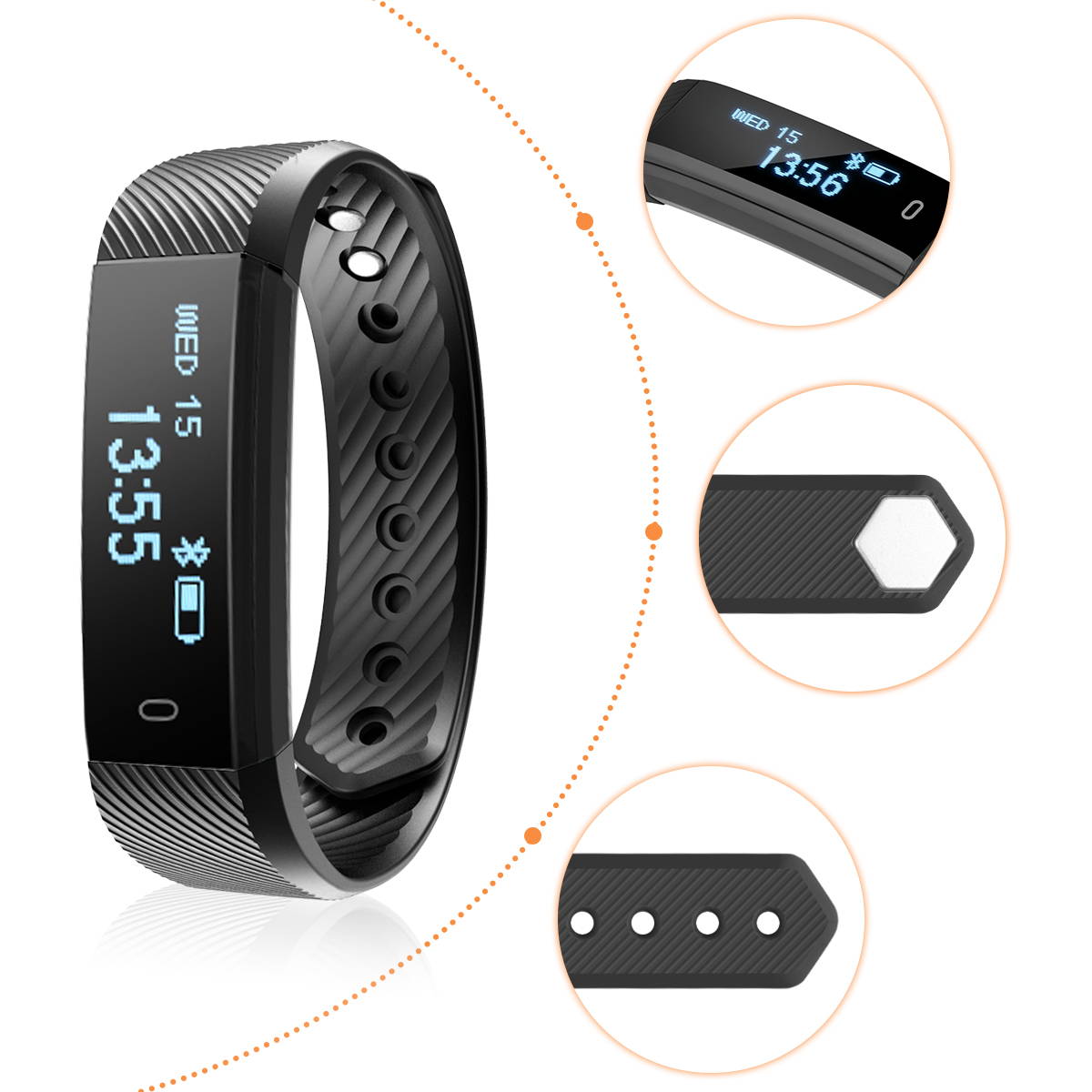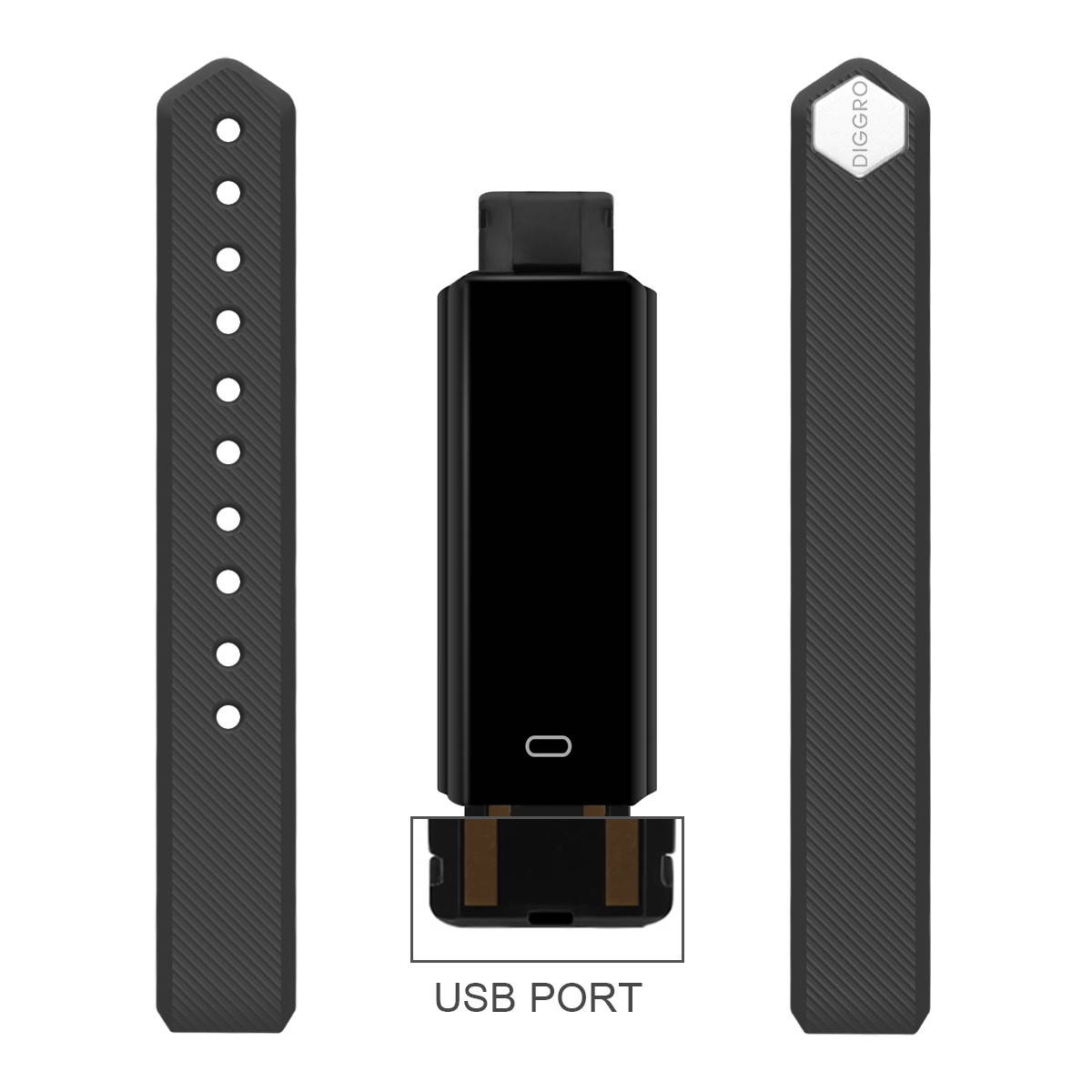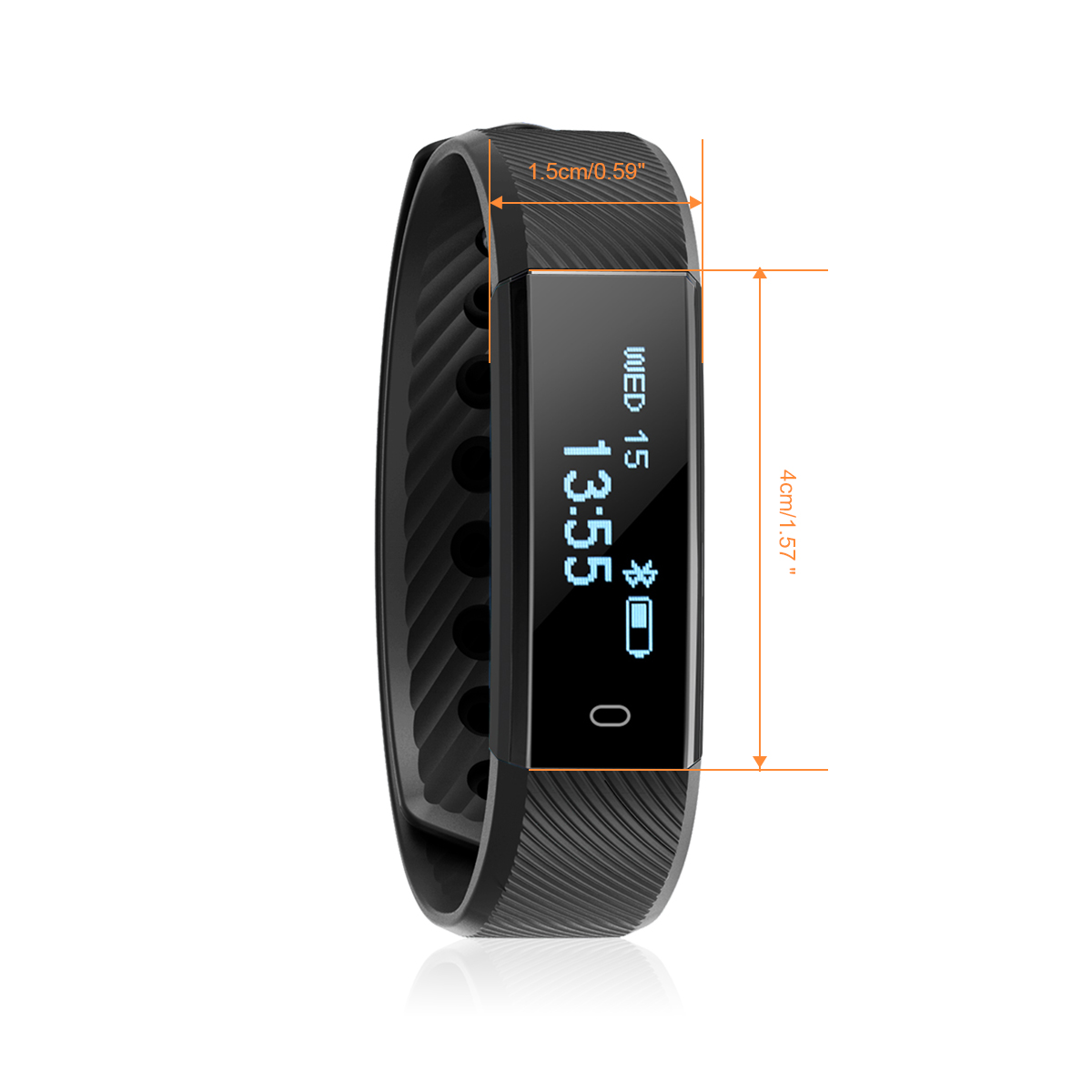 How does it track sleeping time?
The sleeping data is automatically synchronized to the VeryFit App on your phone when it is connected to Bluetooth. You can check the data there.
How can I change the time on it?
The time on your fitness tracker will keep the same with the time on your phone, so you can change the time on your phone ,then update the data of the app. If this doesn't work, you can try to reconnect the watch and the phone.
Does display stay on all the time?
No it does not stay on all the time. It turns on when you move your arm to look at the watch face.
does it come with a charger?
No, it cannot synchronize with Ipad.
Can I buy replacement bands for this model fitness tracker?
Yes, it is available in our store.
It is IP67 waterproof - splash and dust resistant. The resistance might decrease as a result of normal wear. Not recommended to swim, do diving and take shower with fitness tracker.
Does it come with charger?
No, it does not come with charger. Separate the straps and you can find the charging side with two metal connectors on the opposite side of touching key, plug it into a USB port upside down to charge.